Welcome to our vacation rental in the Loire Valley, near Chenonceau
First of all, welcome to the Loire Valley in our vacation rental located near the prestigious castle of Chenonceau. Our tourist accommodation, fit for 2 people, is located in the village of Chenonceaux and is 32 km from the Beauval Zoo. Additionally, during summer time, you can enjoy a private pool.
You will stay in the heart of the Loire Valley, very close to the UNESCO World Heritage site.
That's how our vacation rental opens its doors to you for a sweet escape away from the bustling world.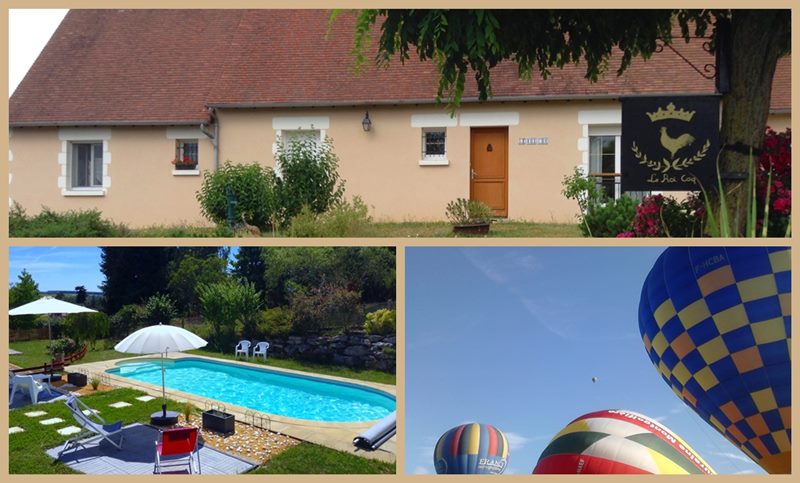 Discover a region, rich in historical and cultural heritage
Whether you're traveling with family or friends, our rentals offer the perfect home base for exploring the charming Loire Valley. You will discover an exceptional historical and cultural heritage. Also, you will enjoy a splendid and peaceful natural environment.
So, by leaving from here you can do sightseeing like : the zoo of Beauval (30mn), the royal cities of Loches (30mn) and Amboise (15mn), the castles of Cheverny, Chambord, Villandry, Azay-Le-Rideau and other beautiful discoveries. Thus, many tourism activities are possible such as hiking, biking, horseback riding, hot air ballooning, canoeing, cellar visits with wine tasting.
The spirit of the vacation rental "Le Roi Coq"
Staying at "Le Roi Coq" means prioritizing personalized hospitality, enriching encounters, and a friendly atmosphere. Ultimately, choosing to stay with us will be an alternative to a hotel, with the availability of your hosts. Book now and let us make your vacation dreams a reality!
We hope to welcome you soon as our guests in our holiday accommodation "Le Roi Coq".
A bientôt,
Isabelle & Patrick